Roster Designations & Profile updates explained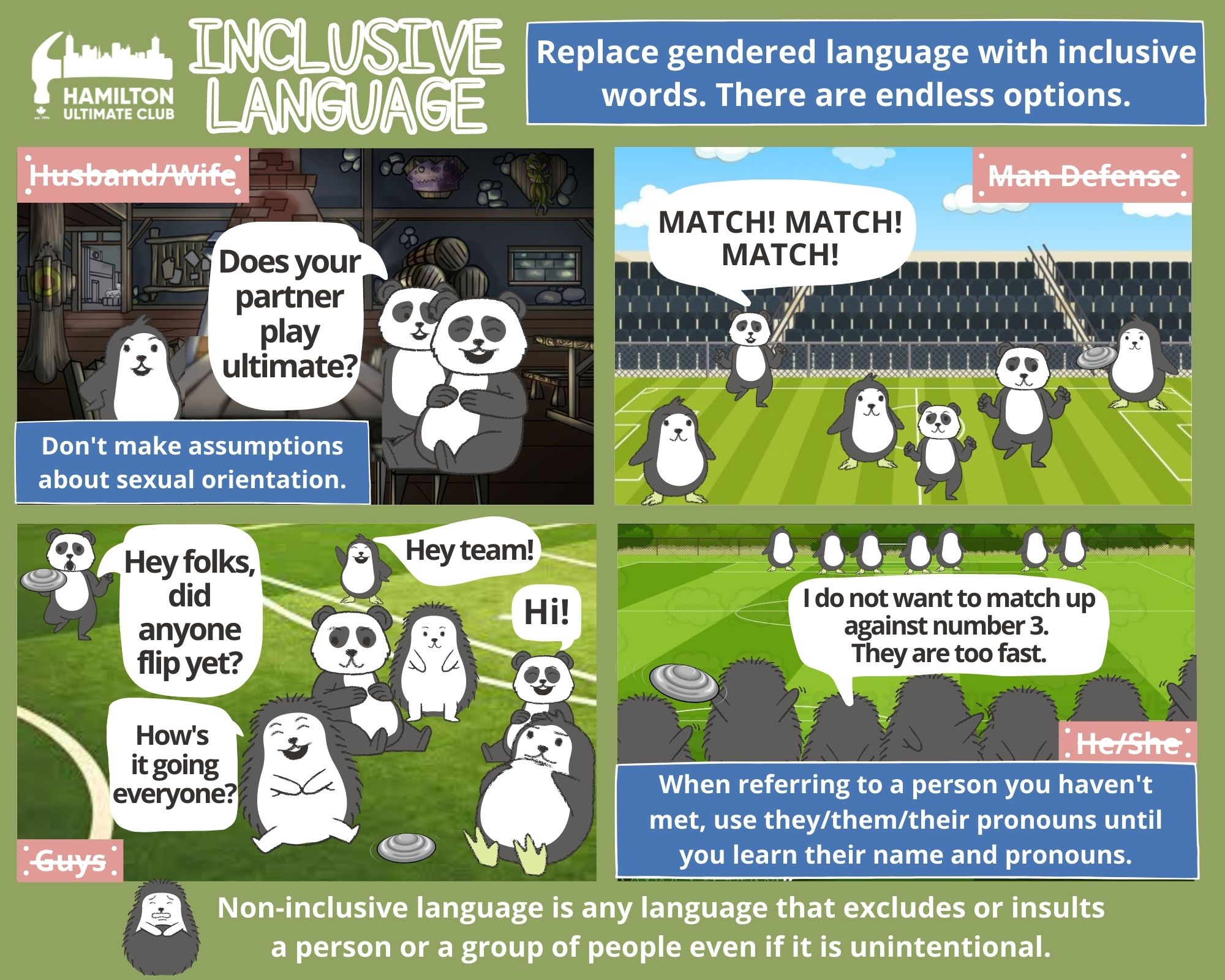 Inclusive Language
We are happy to welcome and include all players to our leagues. And although ultimate upholds a system by which binary genders are traditionally used to discuss the makeup of the players on the field, we are learning how we can better represent all players in our league and expect our members to be respectful and cooperative when using language on and off the field. This needs specific attention when referring to the player(s) you choose to match up against on the field. We ask that you do this based on skill or for fun, and not by assuming a player is the same gender as you. Please remember that any Roster Designation either "woman" or " open" can include non-binary folks and players that are genderfluid. Please use they/them/their pronouns for all players you do not know.
Understanding Roster Designations & Updates to Your Profile
Roster Designations
When you register for an account with Zuluru you must fill out your profile. Here you will need to select your roster designation. This will be the spot you fill on your team's roster. Every team in our league must have at least half theplayers on the field be women, so we need to keep track of which spot you want to fill.
Profile Updates
To access your profile visit the "Current Members" section and find your "edit profile" in the Zuluru menu. Here you can add your preferred name and update your legal name. Your legal name will only be visible to the administrators of the league. You also have the option to add pronouns, which help the administrators address you respectfully in any communication we may have. You can also make these public so your captains and teammates can make sure they are using your correct pronouns too. These new updates are both optional. At a minimum we require your legal name for insurance purposes.