2022 FALL SEASON
*New this season* – lit fields on turf from 6:30pm-8pm.
THURSDAY nights at both St. Mary's and Bishop Tonnos and a one-day tournament on October 22nd.
6v6 SPEEDPOINT
Please view this document to see the rules for this fall outdoor season.
Registration

:

 



Typically registration opens mid-August and is open for all captains to register a full team.
Duration

: 
Fall outdoor league runs from the first week after labour day to the second to last weekend in October. Regular season games happen on Thursday nights at 6:30pm with a one-day Saturday "play-off" tournament.
Number of players
Each team will field 6 per side. Ratio is 3W:3O.
Field Set Up
Total field length (including endzones) is 80 yards, width is 30 yards and endzones are 15 yards each. Brick mark is 15 yards from the endzone line.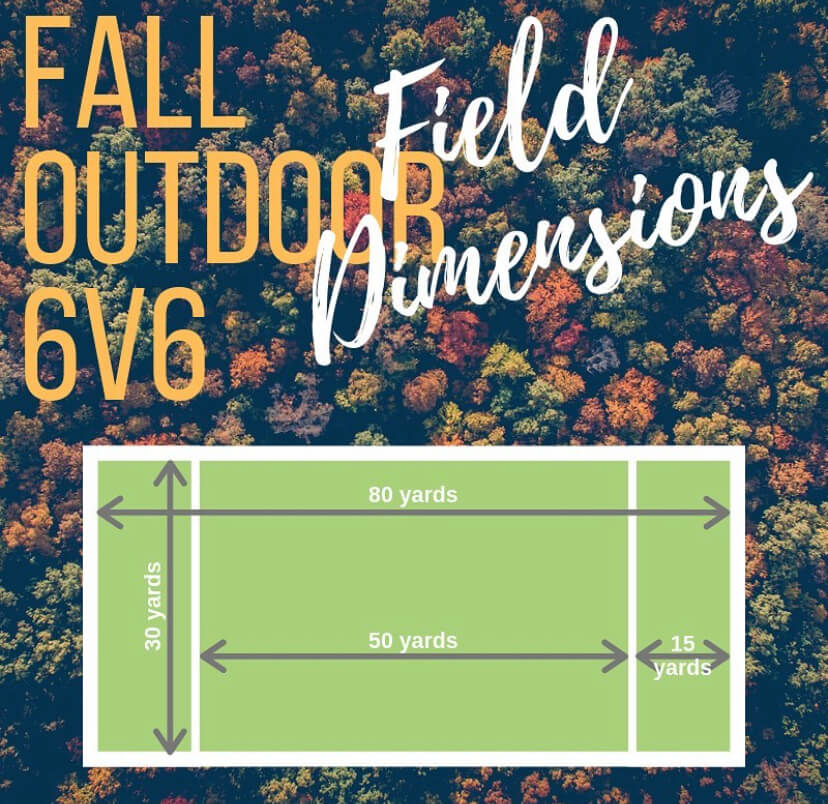 Game Duration
Fall league starts at 6:30pm with a 10 minute grace period. If the team you are playing does not have a full team by 6:40pm, 6 players stand on the line and begin counting a point against them for every 5 minutes they are late (i.e. score will be 1-0 at 6:45 pm). If a team cannot field 5 players (including 2 women) by 6:50pm they will default the game, receive zero points and zero spirit points.
Games end at 8:00pm sharp!
Game Format
Regular 7v7 rules but with 6 players on the field for each team. 
SPEEDPOINT in effect
Rules modifications from USAU RULES:
·   No Footblocks,  unless agreed upon by the captain(s) before the game.
Timeouts:
Each team will be allowed 2 timeouts per game (1 per half). 
Substitution Policy:
All subs must be HUC members and listed on your team's roster. Guests are welcome to play one game in the fall outdoor season but must fill out the Concussion Code of Conduct and the Membership Waiver and send to the fall@hamiltonultimate.com convener(s).